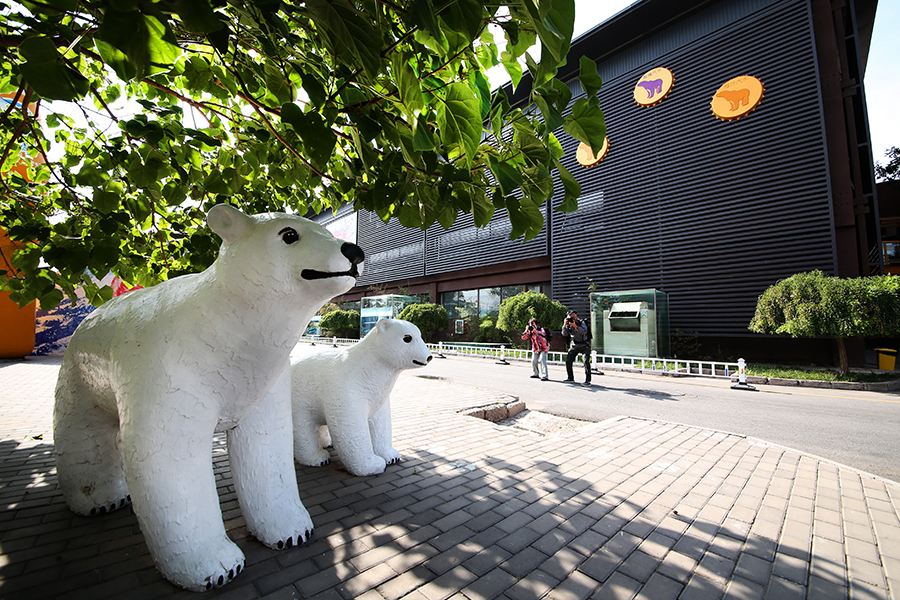 For a good example of how China's time-honored brands are embracing new retail channels, consider Century Yili, a bakery that's long been famous for its delicious pastries and breads.
  Finding itself up against competition with new brands selling Western-style cakes, Yili is now offering its products in brick-and-mortar cafes, including one in Shuangjing, the southeastern part of Beijing, that wouldn't be out of place in, say, Europe or North America.
  The 150-square-meter cafe encompasses both Western and Chinese style delicacies, including cakes, light refreshments, fast food and salads. Its brand elements can be found everywhere, including the logo of Beibingyang soda - a white bear - printed on wall hangings.
  "This is our first chain store with Western style, and we plan to launch more such chain stores in Beijing in the future," said Ma Chunying, director of Beijing Century Yili Grocery Co Ltd of Beijing Yiqing Group.
  The new outlet is one of more than 120 chain stores across Beijing, and the growth rate of its annual sales revenue is greater than 20 percent. During the 13th Five-Year Plan period (2016-20), Beijing Yiqing Group plans to launch a total of 300 Yili chain stores.
  The new direction for Yili is already winning raves from customers.
  "In the past, we could only buy Yili bread in supermarkets, and the category was quite limited. Now, physical stores offer a variety of selections, both Chinese and Western, and the quality and taste is just the same as I had in my childhood," said Zhang Min, a consumer from Beijing who had just visited the chain store.
  Apart from launching chain stores, to realize operating transformation, Century Yili also invites consumers to visit its bread factory, where it offers lessons in making breads and cakes.
  At the Yili factory in the Daxing district in Beijing, visitors can learn about the time-honored brand, which enjoys a history of 112 years. Walking down the corridor of the factory, with old pictures hanging on the wall, consumers gain a better understanding of the brand's origin, and how the company evolved over time.
  "Not only kids, but adults and the elderly are attracted to the factory to experience the charm of the time-honored brand. Especially during festivals, numerous visitors come to our factory. During the busy season, we get more than 1,000 arrivals per day," said Li Qi, general manager of Beijing Yiqing Group.
  In addition, Yili is embracing the 'new retail' era by joining hands with many e-commerce platforms, such as Tmall.com, JD, missfresh.cn and Womai.com, further expanding its distribution channel.
上一篇:AIIB adopts strategy to attract private capital
下一篇:How will the central bank assess risk events and fiscal policy in 2019?