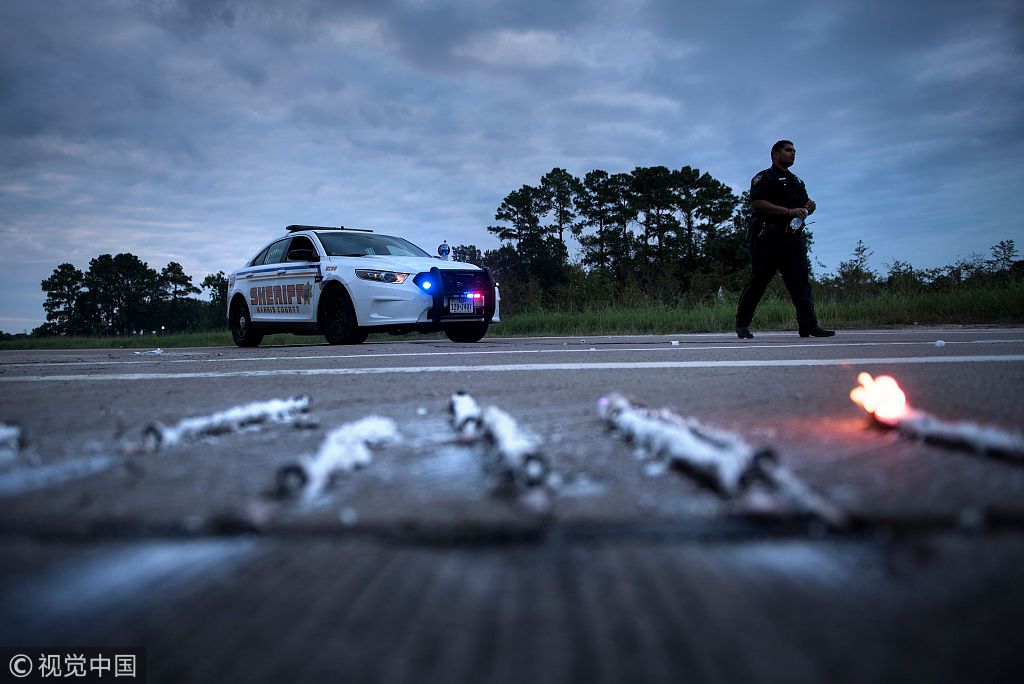 HOUSTON - Twenty-two people were injured and transported to local hospital in explosion Saturday morning in a chemical plant in city of La Porte, about 40 km southeast of downtown Houston, Texas, the United States, local police said.
The La Porte Police Department at the scene confirms 22 people were hurt. Two patients had serious burns and were airlifted to the hospital. The other 20 had non-life threatening injuries.
The explosion happened at the Kuraray America, inc., which is a producer in specialty chemical, fiber and resin production. Kuraray is a Japanese company with its main manufacturing facilities in Okayama, Japan.
Authorities say the victims suffered burns and topical injuries. The explosion and fire were caused by a valve malfunction in an operating unit, said the company.
According to the company's statement around noon time, the explosion happened 10:43 am central time. "The fire has been extinguished and there is no threat to the surrounding area," said the statement.
The company offered different numbers of victims from authorities at the scene.
"At the time of the incident, approximately 250 employees and contract personnel were onsite," the statement continued, adding that "six personnel are being treated for non-life-threatening injuries at off-site medical facilities."
According to the company's website, Kuraray manufactures and markets ethylene vinyl-alcohol copolymers.
上一篇:Things you need to know about Disability Prevention
下一篇:Zhejiang court hears appeal of arsonist nanny sentenced to death