This June, InnoSpace collaborated with NUS-NOC to bring us Shanghai Makers 2019 - Digital InnovaSHEN Hackathon. It centres around three verticals – Healthcare, Food & Beverages, and Smart Homes.
Spanning across 21 June to 23 June, it was an intense three days of learning, building and hustling with big names like Ele.me, Sanofi and more.
Contestants from all over the world came together to pen down and voice out their creative ideas, putting their innovation and technical knowledge into a few minutes of condensed, informative, and at the same time charming presentation.
Throughout the three days, special speakers were invited to this intensive camp. These speakers are industry veterans that are knowledgeable and experienced in the respective fields of work, willing to share with the participants, as expertise and also as inspiration.
Participants pulled all-nighters together, tearing their hair out, in order to deliver valuable ideas, and at the same time condensing the jumble of thoughts into a short pitch deck, hopefully even with a wow factor. This intensity drove the participants to work non-stop during these three days, planting themselves at the Innospace, before their projects could take shape.
The highlight of these three days was definitely the pitching on the afternoon of the last day, where all 17 groups were given a short few minutes to elaborate on the ideas that they have poured their heart and soul into for the previous couple of days. The judging panel of industry experts would then choose a few teams that conveyed extra attractive ideas and strong technical support, presenting them with honourable awards from Digital InnovaSHEN Hackathon 2019.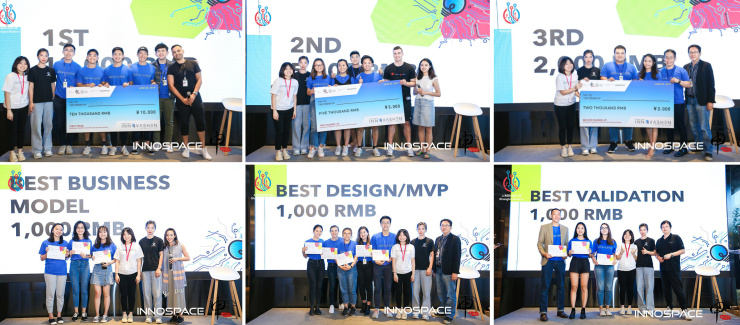 It was indeed an extremely intensive period of three days, where the participants wrecked their brains and maximized their capacity, yet it also means it was a definite dose of enrichment and inspiration, giving perspective to the participants as everyone worked with teammates from different backgrounds, and the exposure to industry professionals through coaching and speaker sessions.
Digital InnovaSHEN Hackathon 2019 is put to a closure with the award presentation ceremony and a simple and chill afterparty. Finally, the whirlwind of a three days can come to a rest, for all the participants to wind down with some comfort food and mingling.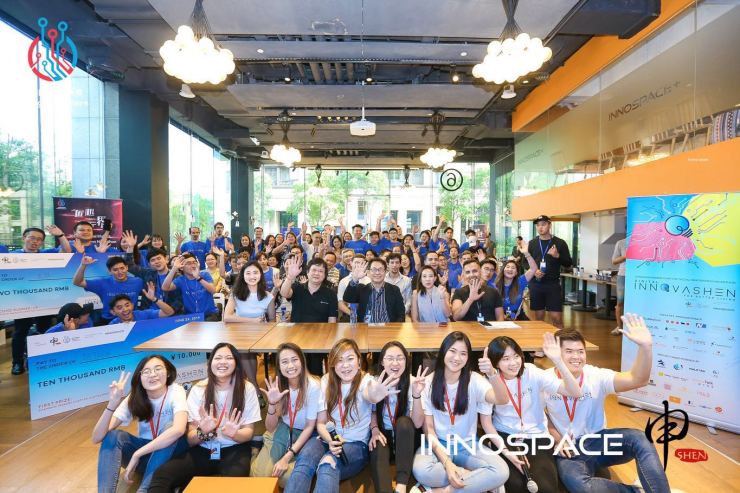 The Digital InnovaSHEN Hackathon was a blast, and we hope we have ignited the entrepreneurship spirit in the participants. Join us at the next Shanghai Makers Hackathon – let's kindle that spark in you!
​
下一篇:Shanghai Makers 2019 | Cheers to the Digital InnovaSHEN Hackathon!