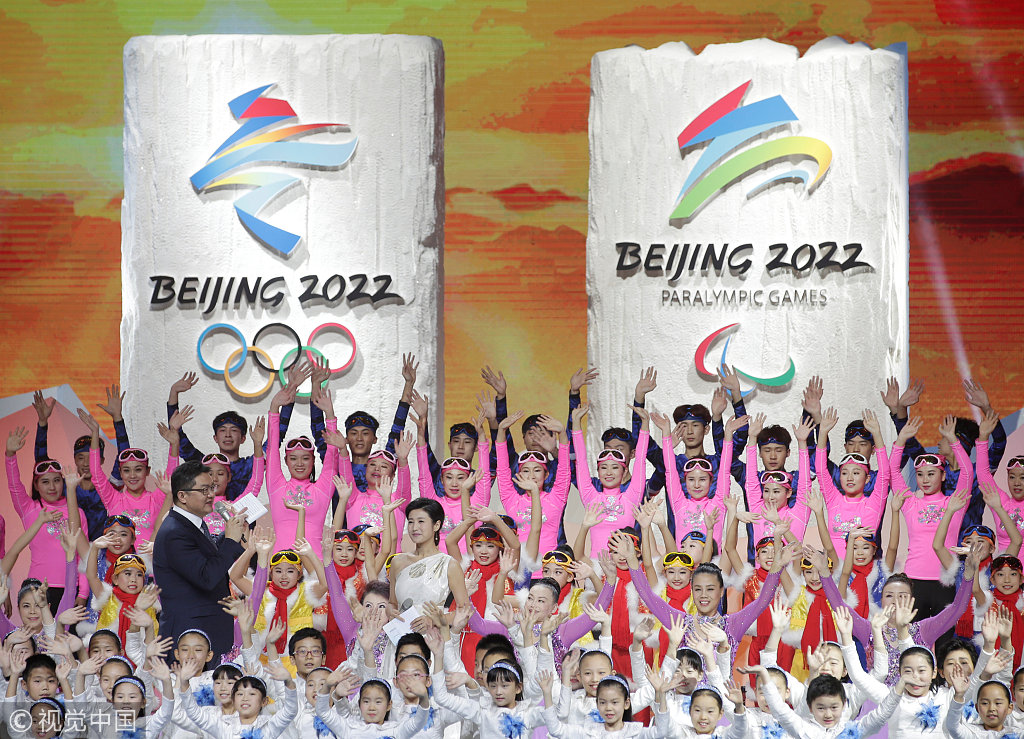 BEIJING - The Beijing 2022 organizing committee's third project review conducted by the International Paralympic Committee ended on Wednesday.
Organizers presented up to date information about the Beijing 2022 Paralympic Winter Games in the two-day meeting.
The ten themes both sides discussed include venue constructions, sports, and barrier-free facilities. The organizers also had in-depth exchanges with IPC experts in ten special meetings covering Paralympic integration, personnel management, promotion and participation in the Games.
Zhang Jiandong, Vice Mayor of Beijing and Executive Vice President of the Beijing 2022 organizing committee, told IPC representatives that the organizing committee successfully completed all the work for the foundation phase of Games preparations.
"We will actively take the suggestions from the IPC, speed up the venue and infrastructure constructions, improve the sports organization and services, vigorously promote the Paralympic Games, work on the legacy project, and strengthen the barrier-free facilities construction," Zhang said.
The IPC was pleased with the progress the organizing committee has made. "We have been working with Beijing 2022 continuously since the election. Things are progressing very well in all areas relating to the Paralympic Winter Games," said Xavier Gonzalez, the CEO of the IPC.
"I think as you did in 2008, China is going to have a global impact on the Paralympic movement, again in this case focusing on winter sports, because we strongly believe that the rest of the world is seeing the commitment the Chinese government, the Chinese people, and the organizing committee," Gonzalez said.
上一篇:Wuhan to host 2018 FINA Diving World Cup